Working people want to go back to work to good jobs, with fair pay and good benefits, and where we are free to negotiate for better wages, safer workplaces and fairer treatment. And we want to come home from those jobs confident we haven't been exposed to COVID-19.
We want a fundamental right to health care and a secure retirement. We want fair tax and trade policies that actually work for America's working people. We want comprehensive immigration reform with a path to citizenship. And we want serious investment in our nation's infrastructure, public education system and the public services that make our communities and country great.
The labor movement fights for a better life for all of America's working people. We want our elected leaders to do the same and to advance legislation that builds a fairer economy and a more just society for everyone.
Joe Biden has stood with and fought for working people every day of his career in public office. 
Donald Trump stands only with the wealthy and well-connected.
Better Wages and Full Employment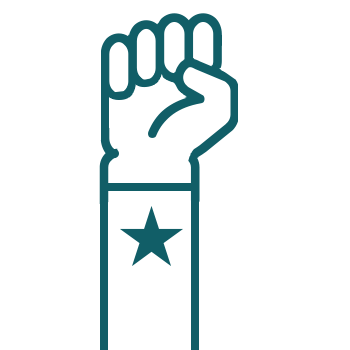 A good job provides not just wages and benefits, but a sense of self-respect. Good jobs bring people out of poverty and provide them and their families financial security. Not only should everyone who wants to work have a job, but that job should be safe and provide a fair wage that allows working people to support ourselves and our families.
Biden will take bold action to rebuild and strengthen our economy and restore jobs for all. He will fight to raise wages for working people and improve job quality and security, which includes raising the federal minimum wage to $15 an hour. And Biden will prioritize passing the Protecting the Right to Organize (PRO) Act and repeal "right to work" laws that lead to lower wages and undermine worker power.
Trump has blocked any increase in the federal minimum wage and stopped a rule change to allow more workers to receive the overtime pay we've rightly earned. Meanwhile, his administration oversaw the highest rate of outsourcing by federal contractors in a decade.
Fair Financial System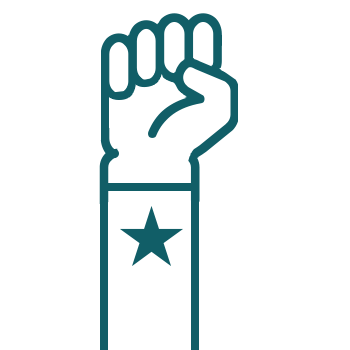 Our financial system should support the American economy, protect the public from predatory lending and other exploitative financial products, and provide fair services to working people. Our economy works best when corporations act responsibly toward their employees, their customers, the environment and local communities. Good corporate governance should hold CEOs accountable and limit runaway CEO pay.
Too many of America's households are at risk of predatory lenders and still wear the scars of the financial crisis that triggered the Great Recession. Biden will work to reverse the over-financialization of the American economy, strengthen and enforce the financial reform laws to protect America's workers from the impacts of future financial crises, and will back criminal penalties for reckless executives who illegally gamble with the savings and economic security of their clients and America's communities.
Trump continues to place the financial system at greater risk by pushing to weaken the rights of shareholders and consumers, destroying key protections that protect homebuyers and students from predatory lending, and weakening protections against racial discrimination in credit.
Fair Trade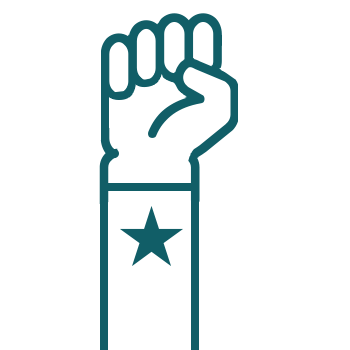 International trade is a vital part of the modern economy, but it should create jobs and raise wages here in America. For too long, Congress has clung stubbornly to trade rules that generate corporate profits at the expense of good jobs for working people. Trade deals should be enforceable and enforced, put an end to currency misalignment and manipulation, and improve the rights and working conditions of all workers.
Biden will ensure strong and binding labor and environmental and human rights standards are written into the core text of all trade agreements, and eliminate the policies that promote the offshoring of U.S. pharmaceutical and medical equipment manufacturing.
The Trump administration struck an anti-worker trade deal with South Korea, failing to secure key labor and human rights protections, and proposed massive cuts to the Trade Adjustment Assistance program and the federal agency tasked with promoting a fair global playing field for workers.
Freedom to Join Unions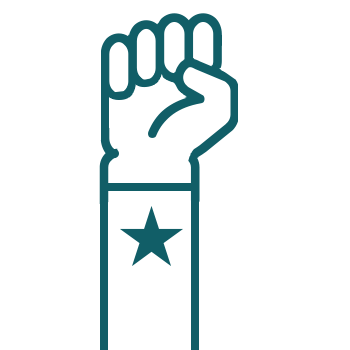 All workers should be able to join a union without interference from their bosses and without endless legal wrangling. This is how the system is supposed to work. But in reality, corporations use scorched-earth strategies to prevent workers from unionizing, blatantly breaking the law to stop organizing drives and thwart collective bargaining.
The National Labor Relations Act is outdated and desperately needs to be modernized and expanded to protect the rights of all working people—private and public employees alike. All of us should have the right to freely negotiate for higher wages and better working conditions, and Congress should pass legislation to make this a reality.
As president, Biden will defend our right to organize, crack down on companies bargaining in bad faith, end right to work laws and make it easier for working people to organize and form a union. He will strengthen worker misclassification laws and seek to repeal the provision allowing state governments to impose right to work laws on its workers. Working people no longer will have to fear CEOs pushing these laws to weaken unions and lower pay.
"The purpose of the NLRB, what it states, it doesn't say Americans must merely allow unions to exist. That's what corporations try to tell you. What the act explicitly says is that the government should encourage unionization—encourage."

— Joe Biden
Trump has pushed to curtail the bargaining rights of public workers, and his administration has made it harder for working people to come together and form unions. Trump has stripped thousands of federal workers of previously negotiated rights and protections, and his administration has defended right to work laws that lead to lower pay for working people and higher pay for corporate CEOs.
Health Care and Retirement Security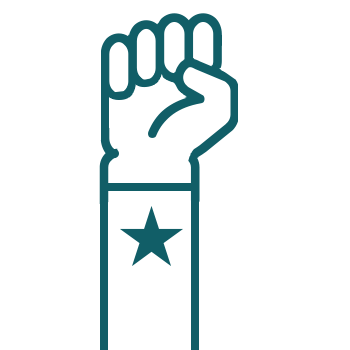 Quality health care and a secure retirement should be basic rights for all Americans. No one should be afraid to see the doctor or purchase the medications they need because they can't afford it. Americans also should be confident that their retirement, including Social Security, Medicare and their pension, is secure.
Biden will put the health of working people first and make sure employers aren't risking our health and our lives during this pandemic. After the pandemic ends, he'll make sure companies are following good safety regulations. Biden will defend the pensions we've negotiated and worked hard for, and will make sure multiemployer plans are protected. He will not only protect Social Security and Medicare, but enact policies to make our social safety nets more progressive.
Trump's war on health care has made it much harder for working people to access quality, affordable insurance. The Trump administration has put Medicare and Social Security at risk by proposing billions of dollars in cuts. He has actively undermined the Affordable Care Act and failed to protect uninsured Americans from staggering medical bills for COVID-19 treatment. In fact, 7 million more Americans are now uninsured than when he took office, and under the current administration's watch, a looming crisis in multiemployer pensions has gotten even worse, stranding older workers.
Quality Education and Career Training Programs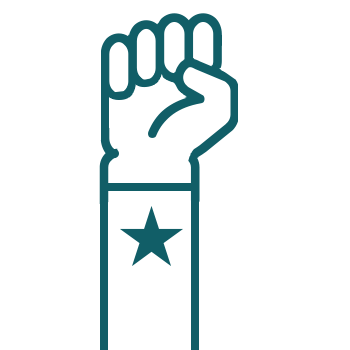 Few things have a greater impact on a child than a quality education. We have a responsibility to ensure every child in America can go to a good public school. Those schools should be safe and have the resources they need, with reasonable class sizes and teachers who are supported.
Beyond K–12, higher education and career training should be widely available and affordable without leaving young people in debt. Skills and career training programs are a vital alternative for young people, and need to be expanded.
In the wake of the pandemic, Biden will increase funding to state and local governments to avert further job losses, and make sure our health care and education sectors are getting what they need to serve the community safely.
Trump appointed a billionaire who had spent millions attacking public education and undermining teacher unions to lead the Department of Education, the agency he proposed merging with the Department of Labor in an attempt to increase privatization and enrich corporations at the expense of working people. The Trump administration has moved to undercut long-established union apprentice programs, weakening standards and allowing subpar programs to self-certify.
Safe and Inclusive Workplaces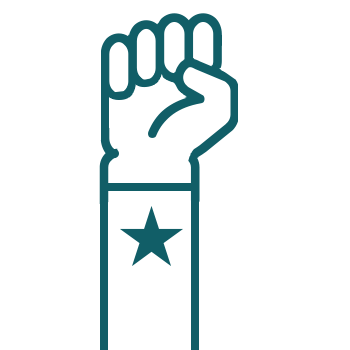 All workers deserve to work without fear and to be treated with fairness and respect at work. That means ensuring no worker is subjected to discrimination, harassment or violence, including immigrants, women, people of color and LGBTQ workers. It also means strengthening workplace fairness and safety laws and ensuring no worker has to risk deportation for standing up for our rights on the job.
As president, Biden will be aggressive in rooting out discrimination in our employment system. He will increase funding to, and the authority of, the Equal Employment Opportunity Commission to protect the rights of people with disabilities and enforce civil rights violations.
Trump has effectively criminalized workplaces through egregious immigration orders, destroyed Deferred Action for Childhood Arrivals and temporary protected status programs, ripped apart immigrant families along the border, misplacing and traumatizing thousands of children and endangering lives.
Tax Fairness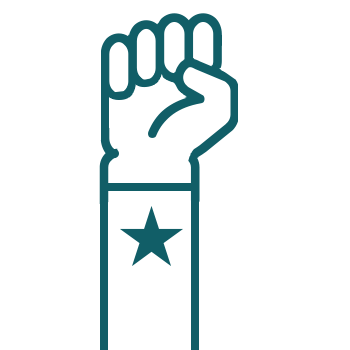 The only way to create a fairer and more just society is for corporations and the wealthy to pay their fair share in taxes. Tax subsidies for outsourcing and offshoring jobs hurt America's workers and America's bottom line, and must be eliminated.
Our tax system has been rigged against the American people by big corporations and their lobbyists, and by Republican politicians who dole out breaks to their biggest donors while leaving families to struggle. Biden will work to close loopholes and reform the tax code to be more progressive and equitable, placing more of the tax burden on the wealthy and big corporations.
Trump rammed through a massive tax giveaway to big corporations and their CEOs while doing nothing to rebuild our infrastructure, improve our schools or protect our rights on the job.
Work–Family Balance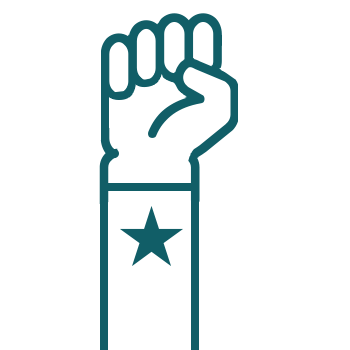 Working people should be able to balance our jobs and families without being forced to make impossible choices between financial security and the well-being of our family. Good jobs should provide decent benefits, including overtime pay, and paid sick and family leave. Legislators should back their pro-family rhetoric with laws that give working people more control over work schedules, restore overtime protections, and advance paid family and medical leave.
The United States guarantees neither paid sick leave nor paid family leave for all workers, forcing too many workers to choose between attending to urgent health needs and earning a paycheck. Biden will work to change that by implementing high-quality paid family leave, and will fight to ensure all employers provide at least 12 weeks of paid family and medical leave for all workers and family units. He also will work to increase quality and affordable child care options for parents going back into the workforce.
Trump has blocked any increase in the federal minimum wage, forcing too many working people to string together a series of jobs and long hours to support our families. And he stopped a rule change to allow more workers to receive the overtime pay we've rightly earned.
Workplace Health and Safety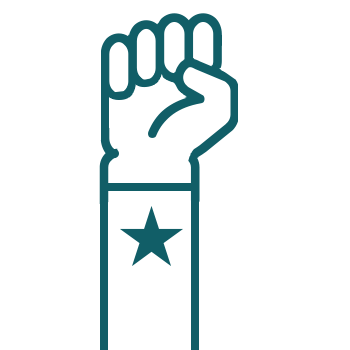 The right to a safe job is a fundamental worker right. Every worker should be able to go to work and return home safely at the end of the day. Worker safety is not optional; it should be a top priority for every employer in this country. Employers should not put profits over the safety of their workers.
No one should have to choose between risking their life or a paycheck. Far too many working people are forced to make that choice and risk exposure to COVID-19. The Senate must pass the HEROES Act, which will help protect workers from infectious diseases and give working people much needed relief. It also is imperative for Congress to strengthen the Occupational Safety and Health Act to expand coverage to all workers, toughen enforcement and penalties, and bolster anti-retaliation protections for workers reporting injuries, illnesses and unsafe working conditions.
Biden will put the health of working people first and make sure employers aren't risking our health and our lives during this pandemic. After the pandemic ends, he'll make sure companies are following good safety regulations and has pledged to expand enforcement of the Occupational Safety and Health Administration (OSHA)and Mine Safety and Health Administration (MSHA) and increase the number of investigators at both agencies.
Trump has failed to respond to the coronavirus pandemic and left working people at risk. His administration weakened OSHA and MSHA and has rolled back critical federal safety regulations that had kept working people safe. Trump has been ineffectual throughout the pandemic. Instead of using the power of the Defense Production Act to replenish the depleted national stockpile of personal protective equipment, the Trump administration misused it to force working people back into unsafe job conditions.